How Deep Is Your Love?
Ordering your Soul Mate Synergy Reading is fast, secure and easy!
$39.95 For a limited time, only $19.95!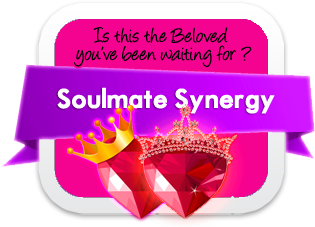 Soon you will be on your way to understanding your Soul Mate Ties, Karmic Connections, Soulmate Synergy, Destiny Synergy (your relationship's purpose), lessons and challenges, compatibility, Magic Wands (good luck charms), Color Codes and more! It's like 3 reports in 1; in-depth reports about each of you, all of the details about how your numbers interact together and finally, the naked truth about the deeper psychology of your attraction - from the soul-side-out.
Just fill in your full names and birth dates below and click the button to complete your order in a flash. As soon as I receive your order with your names and birth dates I get to work on your reading, double check it for accuracy and email it to you right away - often within an hour (during my waking hours in sunny Arizona - MST).
**hint: It's most accurate to enter your "birth certificate" names and birth dates!**

Have you found the partner whose name is written deep within your soul?




©1995-2016 Sun Angel Creations. All Rights Reserved.